How do smart thermostats work in Denver?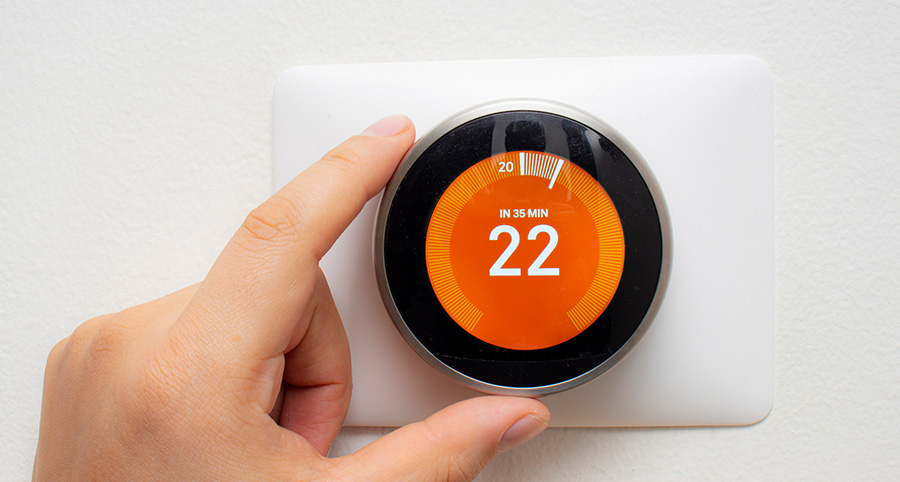 Consider being able to control your home's heating and cooling systems by vocalizing a short phrase or by using an app on your smartphone. Now, take it a step further and visualize having something that is able to actually discern your preferences and adjust automatically. As you will see, smart thermostats are beneficial pieces of technology that are able to add a new level of convenience, energy reduction, and even safety to your household. Continue reading to get a better idea how they work and what they are able to do for your family.
How do smart thermostats compare to standard models?
In spite of their unique abilities, smart thermostats function in a similar fashion to standard models. For example, they are hardwired straight to your HVAC system. You are also able to manually adjust your home's temperature by touching the hardware connected to your wall. But that's about where the commonalities finish.
Denver smart thermostats connect to your home's wireless internet
The critical connection to the internet is the overriding factor in differentiating smart thermostats from standard models. By having this connection to the internet, you're able to gain a new world of access and operation. Basically, you can modify your comfort settings from anywhere. Did you forget to decrease the heat when going on a trip? Don't worry about it. Simply go to the convenient Vivint app on your smartphone and make the adjustments. There are many other tasks you can complete with the app, like:
Shift between HVAC modes
Set your system to a specific mode like sleep, home, away, and vacation
Turn your fan on or off
Get alerts if comfort levels are manually or automatically altered
Change HVAC settings by simply saying a command
Your Wi-Fi connection allows for one more amazing benefit as you can pair your thermostat to a Google or Amazon smart speaker. If you would like to stay comfy on a chilly mid-winter night and you don't want to leave your snug seat on the sofa, just say an order like "Hey Google, set the temperature to 73 degrees".
Vivint Smart Thermostat actually adjusts on its own
The Vivint Smart Thermostat will take convenience to a higher level by using its built-in Smart Assistant. When set up within your smart home, the thermostat can utilize in-home sensors and other functionality like geolocation to determine if you're in the house or not. Not to mention, this intelligent piece of equipment will actually grasp your preferences and change settings accordingly. For example, if you usually prefer things to be cooler over night, the thermostat will discern that and change it for you.
Integrated safety measure in case of fire
The automated capability also is important to your safety. The Vivint Smart Thermostat features an emergency shutoff of your HVAC equipment when fire is found to control the escalation of smoke and flames. You can also set it to automatically turn on the exhaust fan to help vent your house.
Lower your energy bills in Denver
Your smart thermostat's ability to alter temperatures by itself and your ability to change them from any location isn't just convenient, it's a plus for your pocketbook. If you adjust the settings between 5 to 10 degrees for whenever you are away, you can save a noticeable amount - up to 10% on energy costs.
Customize your own Denver smart home
Now that you have more insight into how smart thermostats work in Denver, it's time to incorporate one into your residence. The Vivint home security specialists are ready to show you the way. Just dial (720) 807-3060 or complete the form below to begin.
Communities Served Around Denver By Smart Security Specialists Your Local Vivint Authorized Dealer